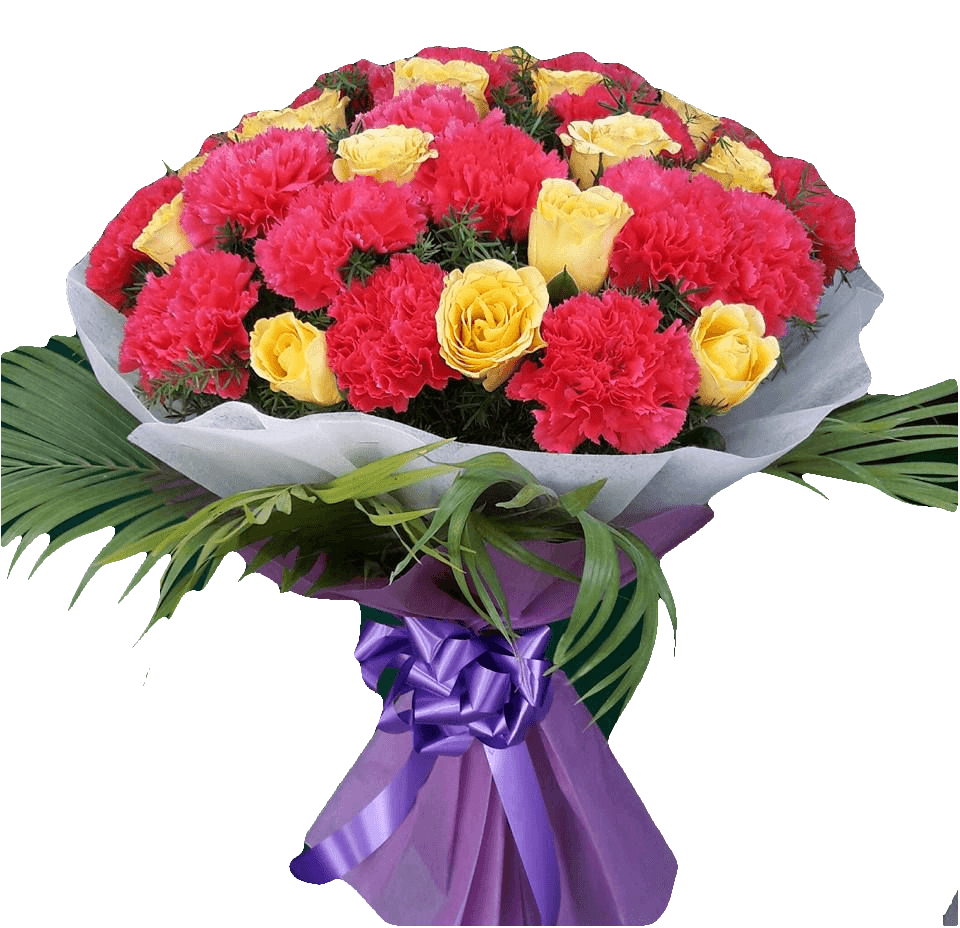 Make your gift even more special!
16 Pcs Ferrero Rocher Chocolate
Handmade Birthday Chocolate
Velvet Rose with Ring and I Love U music
Teddy Basket n Chocolates
24 Pcs Ferrero Chocolate Box
Handmade Diwali Chocolate
Ardent Desire
SKU CODE: ARDENT849
Rs.780.00 | $ 13.00
Rs. 699.00 | $ 11.65
A bouquet of 12 yellow roses and 12 pink carnations wrapped in white and purple paper.
A collection of these fresh and vibrant flowers are sure to add colour to any person's day. Make your friends feel loved and remembered by sending their way a bouquet full of happiness. Brighten their day and wish them well through this heartfelt expression of your feelings and gratitude towards them. Roses can make any person feel valued and cherished and, thus, strengthen your relations.
Approx Height of this product: 24-26 inch.
Items used to make this bunch.
Flowers: 12 Yellow Roses & 12 Pink Carnations.
Bouquet: Round Bouquet.
Packing Material: 1 white & 1 purple tissue paper.
Greens & Foliages: Teepee, Green grass and Plumosus Fern.
Ribbon: Purple Colour.
In Stock
We always try to deliver product as shown, but If ordered flowers type, colour are not available at time of delivery, we shall deliver best available flowers type and colour of equal and more value. Some time it may possible that actual flower arrangement may vary.
Typically flower delivery takes 3-4 hours, but can be delayed due to traffic.
For same day delivery, please order before 18:00 PM. More information about same day delivery.
For today midnight delivery, please order before 18:30 PM. More information about midnight delivery.
For urgent delivery please call us +911142486091 or Chat with us.
For delivery status, you can track order online. You will also receive SMS and Email confirmation (dispatched & delivered) at your registered mobile number and email address.
Product from different category:
Have a Question about Ardent Desire Product?