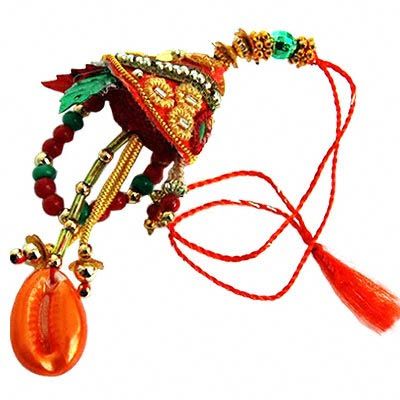 Make your gift even more special!
Bhabhi Ka Lumba C1031
SKU CODE: BHABHI665
Rs. 254.00 | $ 4.23
Decorated lovingly with beautiful 'Zari' work and fancy colored beads dangling at the bottom of this resham lumba along with a 'Kowri' bead. This will definitely make a special place in your bhabhi's heart this Raksha Bandhan.
Include:
Roli, Tikka, Chawal & Mishri.
In Stock
Product from different category:
Have a Question about Bhabhi Ka Lumba C1031 Product?